JUN 21 2013
Client: Emma and James Frame
Event Date: 14th June 2013
Event Type: Wedding
Venue: Lea Marston Hotel
Location: Sutton Coldfield, Warwickshire


"Hi The Hot Shots, we just wanted to say thank you again for making our evening so great. You were brilliant, everyone was saying how great they thought u all were, even at breakfast this morning people were still taking about you!! Hope your journey home was a little less traumatic. We will be putting comments on our Facebook and your website etc raving about how wicked you were (and also how your bassist Dave should never be allowed to change a tyre!! Ha ha). Good luck in the future, best wishes." - Emma and James
On Saturday 14th June 2013, Essex wedding band, The Hot Shots performed at Emma and James Frame's wedding reception.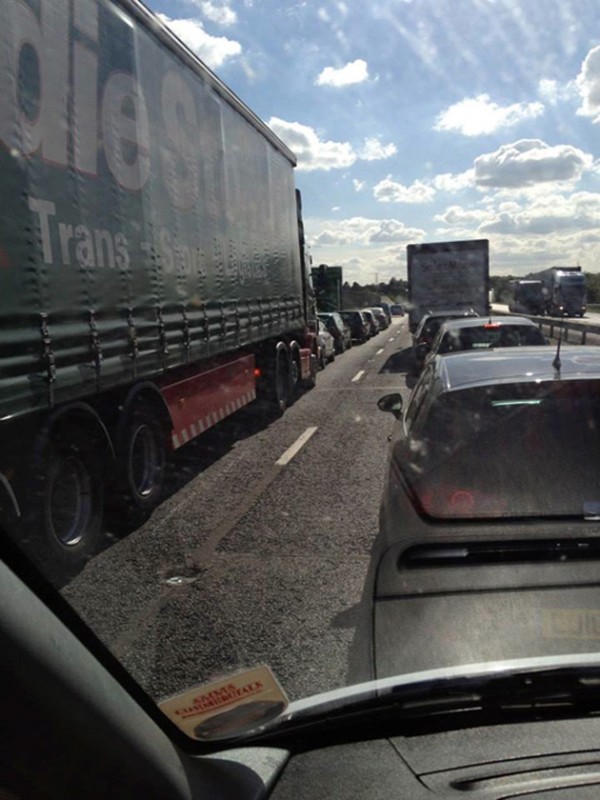 A bad accident on the A14 meant that we were running very late for the event. We contacted Emma (bride) to let her know and made sure she felt at ease with our idea to start the night with the DJ option while we set up.
We arrived for a quick decibel limiter friendly set up, complete with our new 5 watt tube amps, perfect for a hotel venue of this size. The DJ set went down a treat while we quickly had a bite to eat and changed into our stage clothes.

During sound check, The Hot Shots were sounding amazing! There was even time for a quick shot of our professional stage set up, complete with lighting.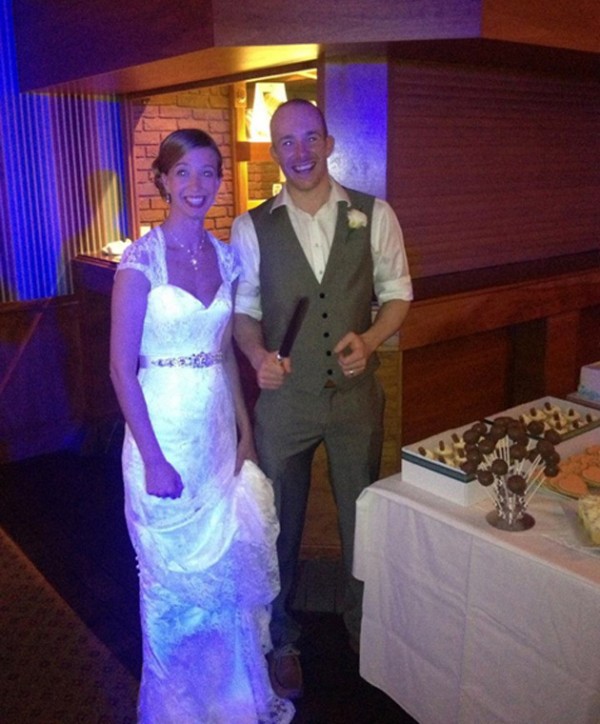 A quick snap of the happy couple before cutting the cake, which tasted amazing!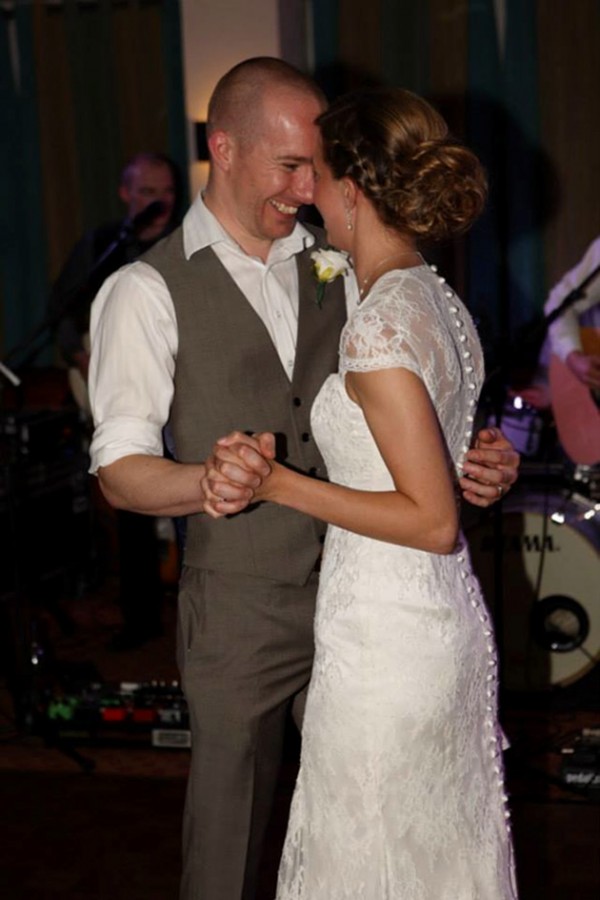 The Hot Shots then welcomed Emma and James to the dance floor for their first dance 'At Last' by Etta James much to their guests approval. The couple and their guests were clearly having an amazing time!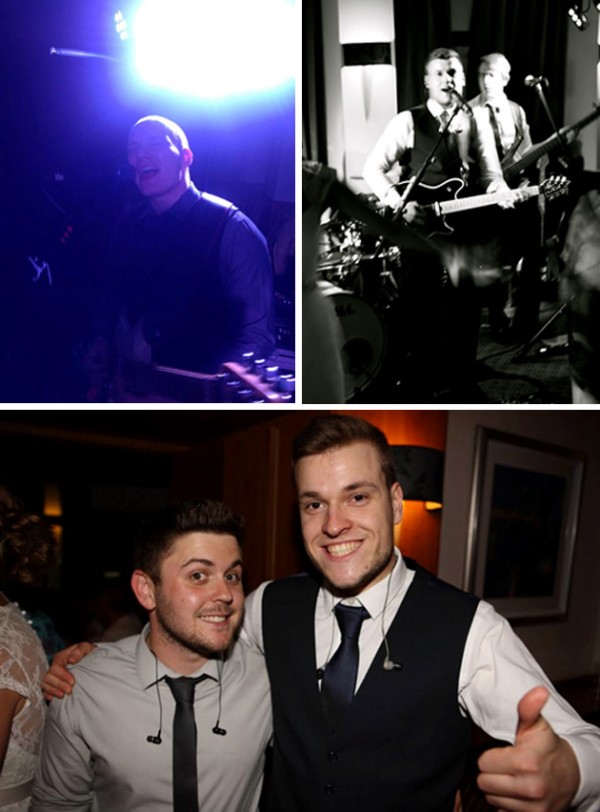 After some much need food and an awesome first set it was time to hit the stage again for a brilliant second half performance. The bride's 89-year-old Nan clearly enjoying our version of Twist & Shout by The Beatles.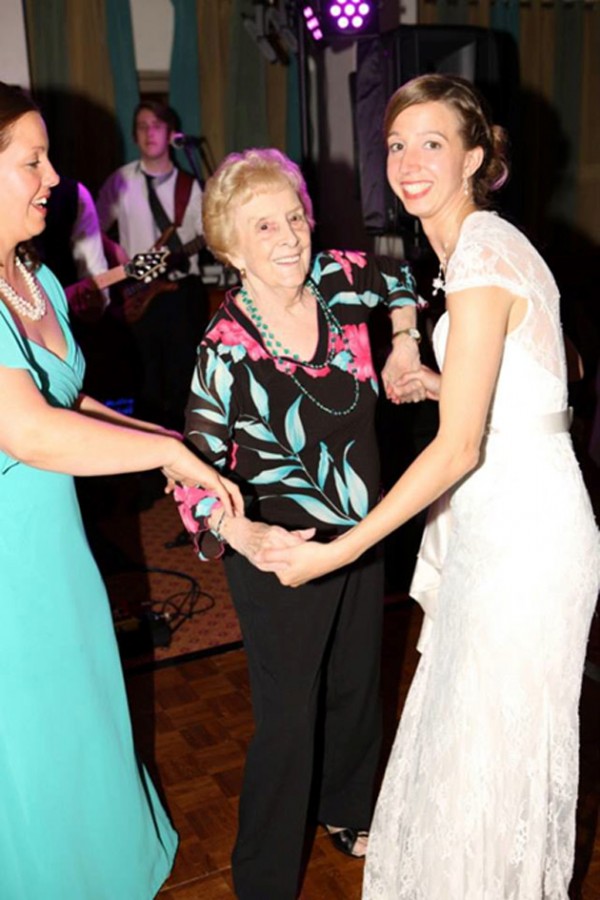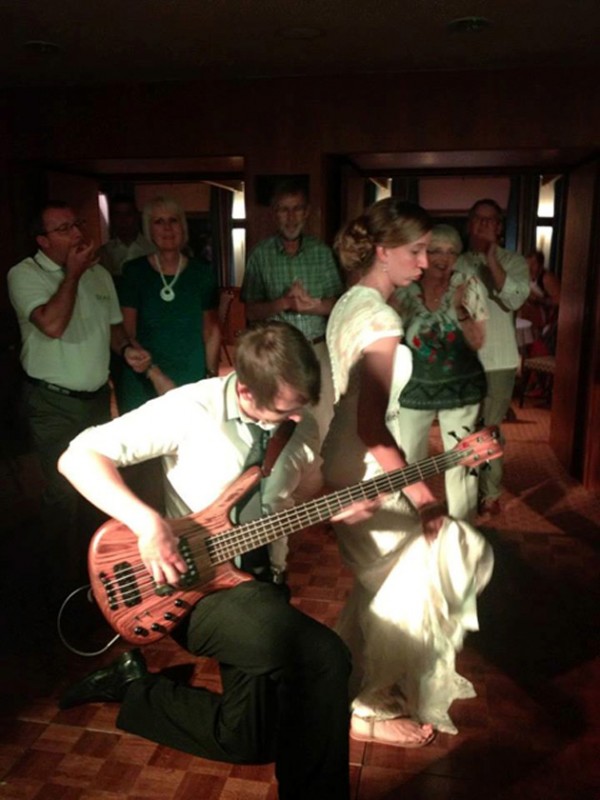 During our second set, the Hot Shots bassist Dave hit the floor for an awesome solo to Johnny Be Goode. Emma (bride) was also getting involved in the action and the guests loved it!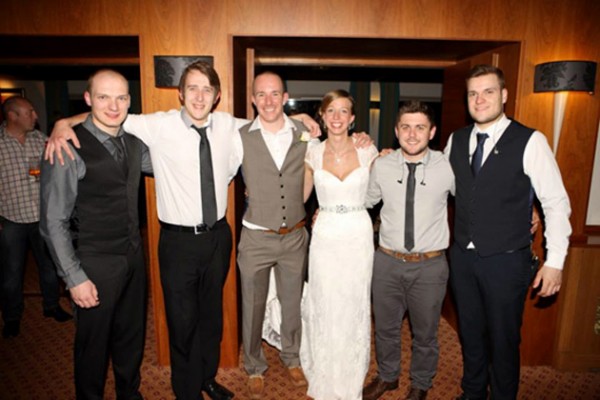 After a stressful journey to this gig it was typical that we went outside to find our van with a punctured tyre. It was going to be a long night… The Hot Shots bassist, Dave gave it a good go…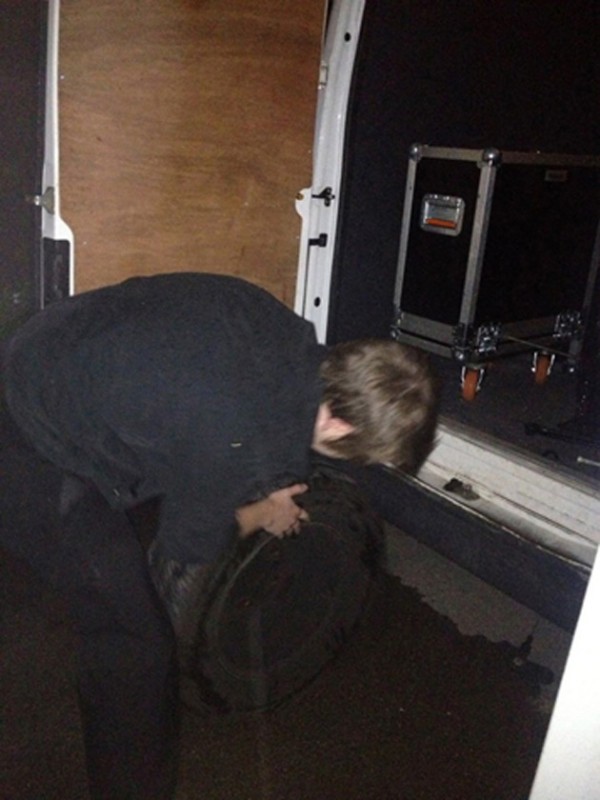 …But in the end we decided it would be best to leave it to the professionals : )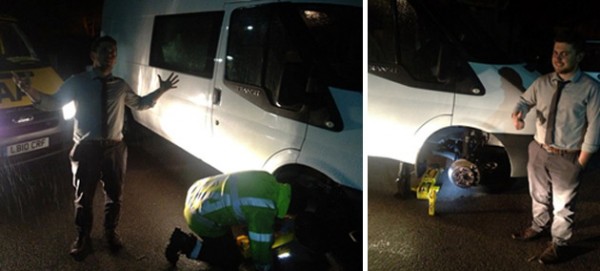 Comments