JAN 7 2013
In 2012, 'The Hot Shots' (wedding band Essex) played over 100 shows up and down the UK from Cornwall to Edinburgh, London to Manchester, they have been everywhere. It was by far the most successful year in the band after joining live music agency Alive Network earlier in the year.
"We had some fantastic opportunities playing some of the best festivals in the country! Bugjam 2012 and the Mansfield 'Big Switch On' were just some of last years amazing highlights!"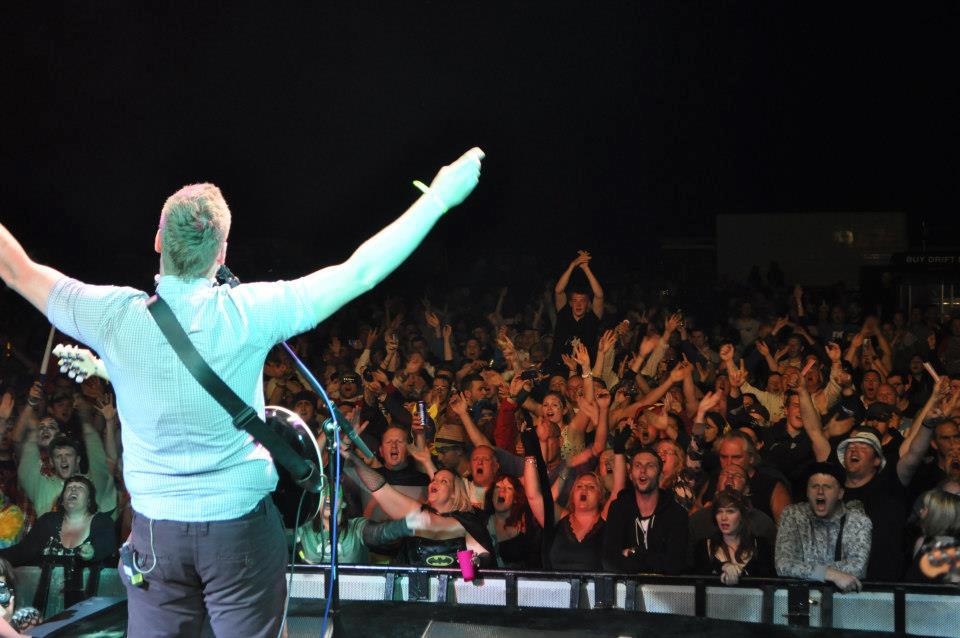 The Hot Shots giving the crowd what the wanted at Bugjam 2012! Our exciting rendition of Sex on Fire got the night off to flying start!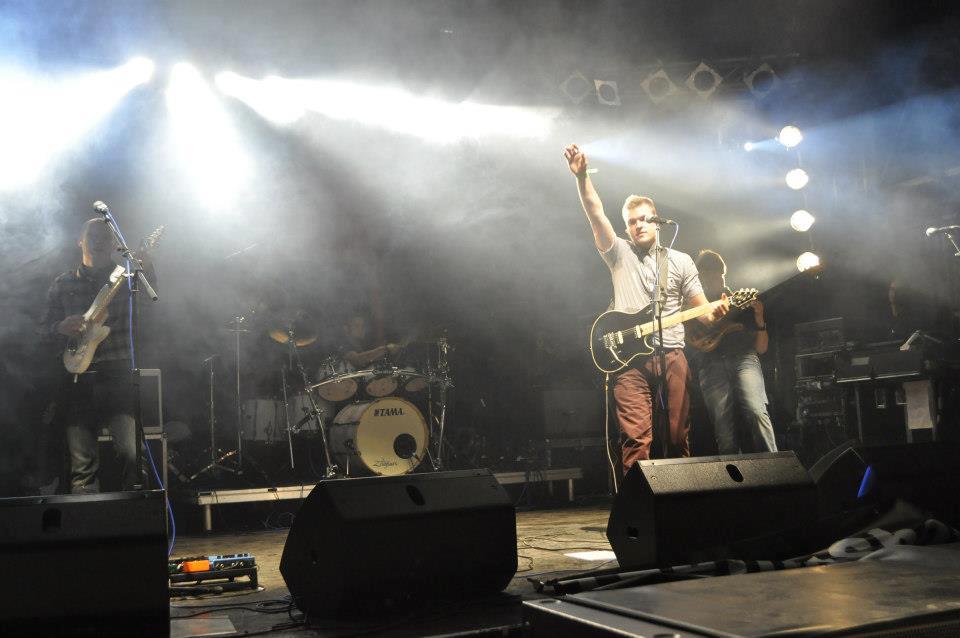 We had to time to thank the crowd for a memorable night before kicking into the Indie anthem Mr Brightside! The crowd of 10,000 people went absolutely wild!
The Hot Shots showcased their talents in a variety of live performances last year with some truly memorable weddings. We made some great friends along the way who are now a vital part of our bands promotion via Facebook, Twitter and Youtube.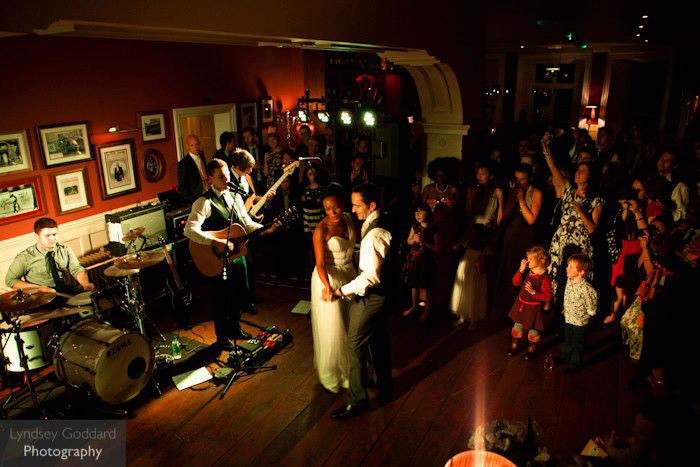 Bride and groom Sinead and Jon Aron sharing their first dance the The Hot Shots version of Give Me Love by Ed Sheeran
Entertainment Review (Pictured above):
This is a review for the Hot Shots who performed at our wedding on the 13th October in Devon.
"Firstly in terms of professionalism and flexibility they where ace. The music was delayed slightly by a surprise from the bride's father and that meant squeezing in the set with a late start and a minimum break, which was really appreciated. The set up was great. Lighting, sound and equipment was all great.
They learnt our first dance song for us, which was really nice and played it really well. The whole set was great! We gave a few songs and asked them to improvise the rest.
Everything they played got the crowd involved and all were dancing all the way through the set. They sounded fantastic and all guests commented on how great they were. They clearly heard about my love of singing and let me sing a portion of Mustang Sally, which was a definite highlight! Also by the end of the night they were invited to join the party and got on well with the guests!
In terms of recommendation I cannot state enough how much we enjoyed having them there. They sounded great, were good fun, got everyone involved in the dancing and where professional." - Sinead and Jon Aron
Please get in contact with us if you would like more information about how to book us for your event in the future, or just drop by our Facebook and Twitter pages to say hello or leave us a comment!
The Hot Shots
www.facebook.com/thehotshotsuk
Comments